Global Meetings Industry Day
March 30, 2023
Did you join us in Denver or Albuquerque to celebrate GMID?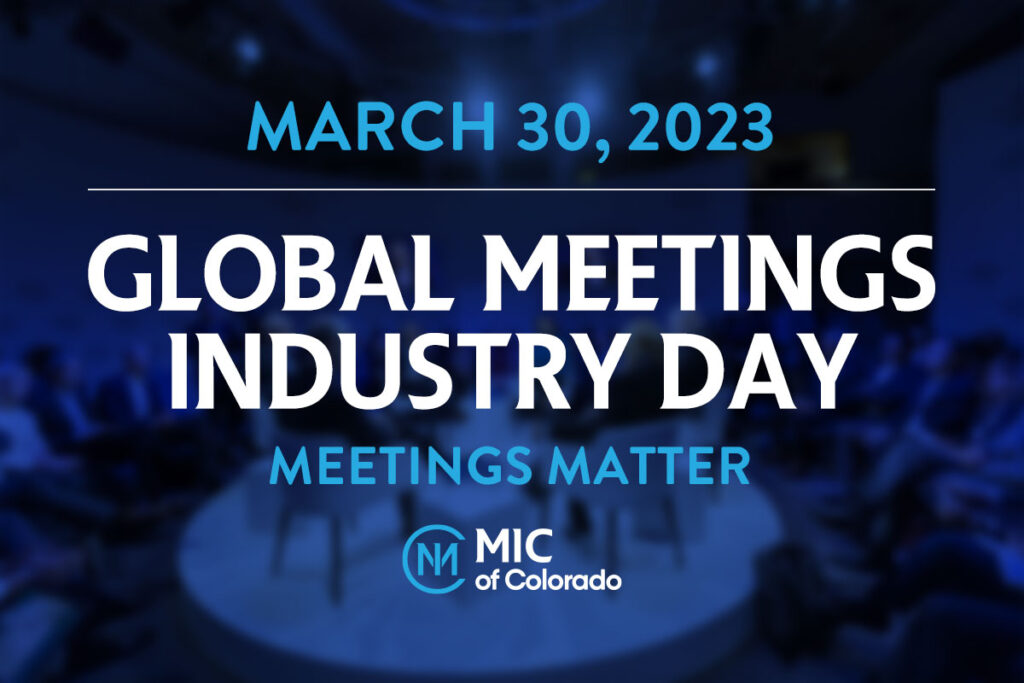 Did you attend the largest meetings industry gathering in the Rocky Mountain region with 1000+ attendees?  This event showcased over 100 sponsors and exhibitors from around the country.  Attendees enjoyed the educational content and networking with other industry professionals.

IAEE RMC Chapter

Virtual Educational Event

February 15, 2023
Top Trends and Considerations for the Exhibitions and Events Industry
Cathy Breden, CMP-F, CAE, CEM, CEO, Center for Exhibition Industry Research
Julie Smith, CEM-AP, CTA, SVP, Business Development, GES
Does 2022 feel like it was a party, and this year is the hangover? So much has happened to the collective "us" and it can seem overwhelming. In this session, we will break it down – what are the Top 10 trends to watch with a discussion around how supplier partners and organizers can work together for future success. Some shows are performing at 2019 levels while others are struggling to recover. And, just what is the forecast for a full recovery, and will "we" ever be the same?
If you missed this program, enter your information below to watch the recording.
2022 Expo! Expo! Chapter Reception December 15, 2022
Give yourself the Gift of Connection…and Flavor!
We connected with fellow Rocky Mountain Chapter members and IAEE members from other chapters at our 2022 Expo! Expo! Reception in Louisville.  We hope to see you in 2023!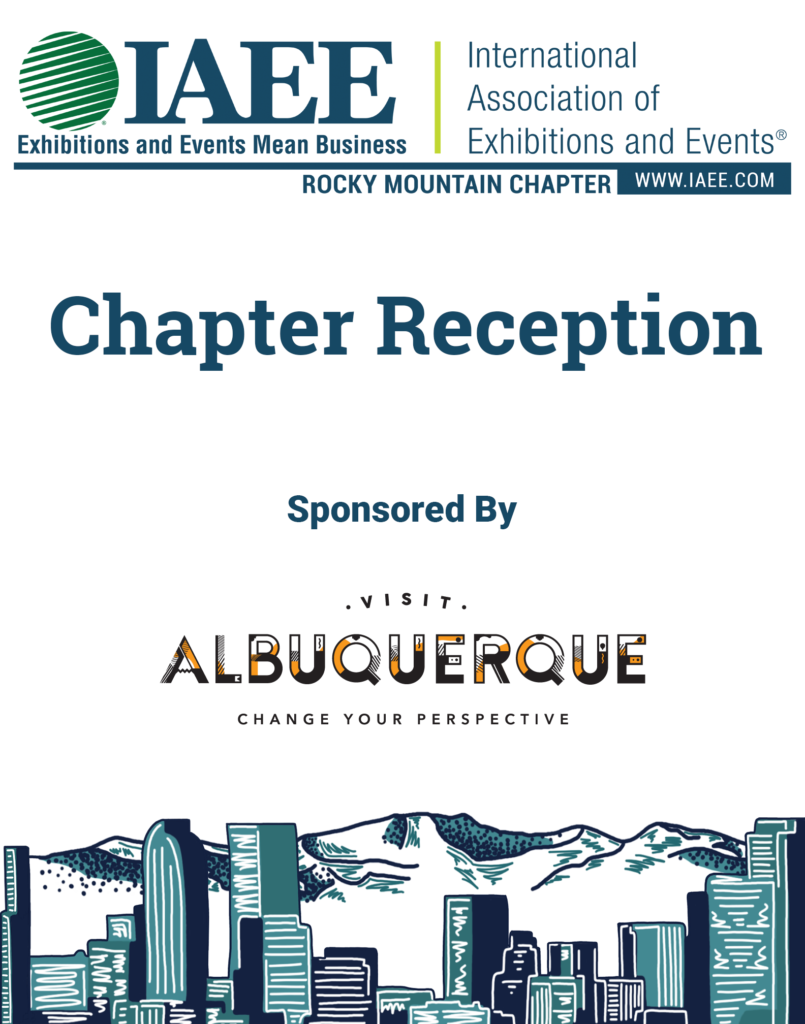 IAEE RMC Chapter
YP Ugly Sweater Happy Hour December 7, 2022
The IAEE Rocky Mountain Chapter Young Professionals gathered together at the Front Range Brewing Company to network.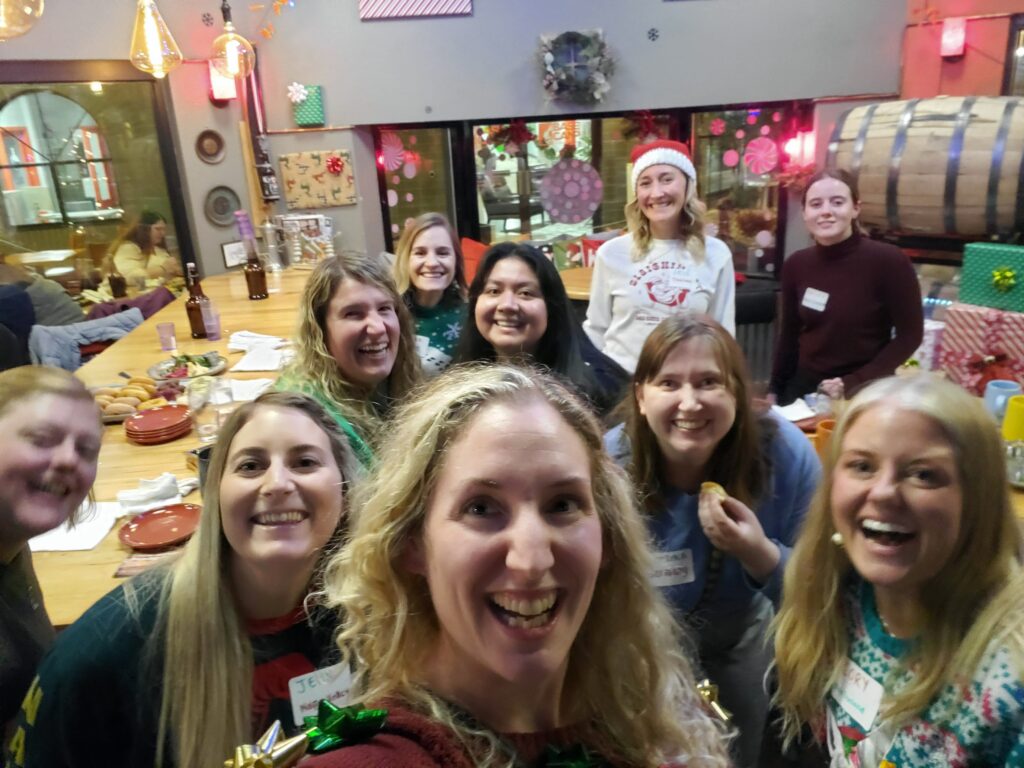 MIC of Colorado
Serving up Hope November 9, 2022
The Serving Up Hope (SUH) Luncheon began in 1994 as Network for the Needy. It started when hospitality organizations decided to work together toward the common goal of ending hunger in our community. Almost everything is donated and 100% of the proceeds benefit Food Bank of the Rockies and its Denver's Table program. In 2018, SUH donated over $24,000 and over 14,000 meals to the Food Bank of the Rockies.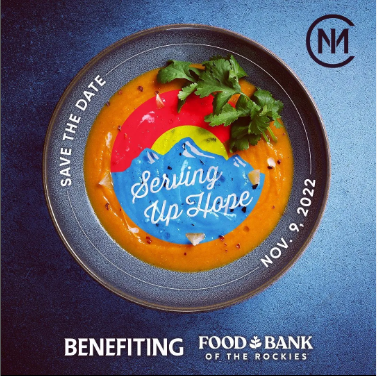 IAEE RMC and Mid-South Chapters

Virtual Educational Event

October 20, 2022
Connecting For A Cuppa
Ginger Johnson, Powered by Connection
The chapters came together for a virtual program with a lively and interactive talk to boost and build connection and communication.  
If you missed this program, enter your information below to watch the recording.